Workers' Compensation & Workplace Accidents at Life Chiropractic and Injury Center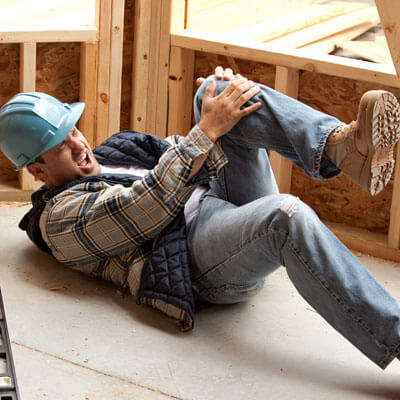 Slips, falls, twists, turns and lifting: no matter what you've done while on the job that resulted in pain, we can help. Dr. Ben has years of experience in assisting people with work-related injuries. It's our goal to make sure that you return to your pre-injury state as quickly as possible.
Finding the Cause of Your Problems
When you have a work injury, a condition such as a disc bulge, herniation, tendonitis or strained muscle are common. You may have gone to your primary care specialist or an orthopedist. Likely, you were given medications. Taking medication is a global approach rather than being specific to your injury. We design a plan that is just for you and your particular problem, alleviating the cause.
During your care, you'll also receive tips on how to avoid injury in the future such as proper lifting. We'll strive to relieve your pain and help you recover fast.
If you've been injured, you may feel intimidated to navigate the world of insurance and attorneys. We want to help you take care of the details so that your sole focus can be on your healing.
Please note that your worker's compensation case has to be pre-authorized by your insurance. You, however, don't need to do a thing! All you'll have to do is give us your insurance information and we'll do so right away so that there is no delay in getting the attention you need.
Some patients come to our office directly after experiencing a work-related injury. Others are referred to us by their primary care physician. If you have others involved in your health care, we'll be happy to coordinate with them. We can speak with your primary care physician, specialist, attorney, insurance and anyone else who needs to be involved.
Learn More Today
Find the relief you need. Contact us today to schedule an appointment for workers' compensation & workplace accidents Riverdale!
CONTACT US »
---
Workers' Compensation Care Riverdale, Hyattsville, Takoma Park, Washington DC, Adelphi MD | (240) 467-5600