Sports and Athletic Care at
Life Chiropractic and Injury Center
Sports injuries can be painful and drawn out if you don't receive the care and attention you need from a qualified professional. As a former athlete, Dr. Ben understands that you want to return quickly to your sport and perform at your highest levels yet.
Get Back in the Game With Us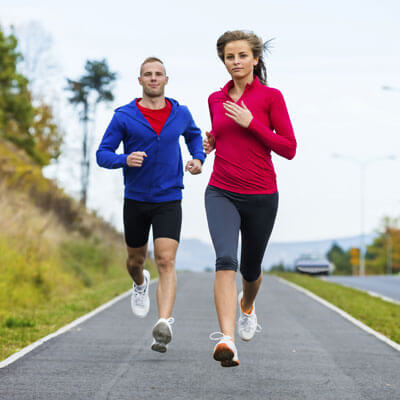 As a swimmer and football player, Dr. Ben has experienced his fair share of injuries. During swimming, these problems were due to repetitive use. A knee injury left him unable to walk. It was the chiropractor who got him back in the game. He enjoys seeing athletes of all levels, including basketball players, volleyball players, soccer players, football players, tennis players and golfers.
The common types of sports injuries include
Shoulder pain
Knee pain
Ankle pain
Elbow pain
Wrist pain
Elbow pain
It's our goal to rehabilitate your injury as quickly as possible and make sure that you reach your peak performance.
The Experience You Need
Dr. Ben has extensive experience in addressing sports injuries. He understands the mechanisms that can cause an injury and which muscles can be strengthened to help prevent future problems. In addition to chiropractic, he may recommend electric muscle stimulation, ultrasound and therapeutic exercises, which serve as a complement to your care. What we do will be geared specifically toward the injury that you present with.
Try Chiropractic Before Surgery
We encourage you to try chiropractic before you resort to scheduling a surgery for your injury. Chiropractic doesn't require making changes to the structure of your body. It's noninvasive and conservative. If we don't believe we can help you, we'll gladly refer you to the appropriate practitioner.
The Power of Prevention
It's not necessary to wait until you have an issue to see Dr. Ben. You can benefit from chiropractic even if you aren't in pain. Studies show that chiropractic can improve your performance. Under our care, you can have greater flexibility in your muscles, ligaments and tendons. With a higher range of motion, you can perform at your best level yet.
The Sacro Occipital Technique®
Dr. Ben is a practitioner of Sacro Occipital Technique. This system is designed to diagnose imbalances in your muscle and detect spinal misalignments. In addressing these areas, we can improve your overall function. We'll uncover the cause of your problem. A pain in your shoulder might be caused by a misaligned pelvis. Through our thorough examination, we'll make sure that we find the root of what is occurring and the best way to correct it.
Book Your Visit Today
Are you interested in sports and athletic care Riverdale? Contact us today! Same-day appointments are available.
CONTACT US »
---
Sports Chiropractor Riverdale, Hyattsville, Takoma Park, Washington DC, Adelphi MD | (240) 467-5600