Meet Dr. Ben Haner
Discovering Chiropractic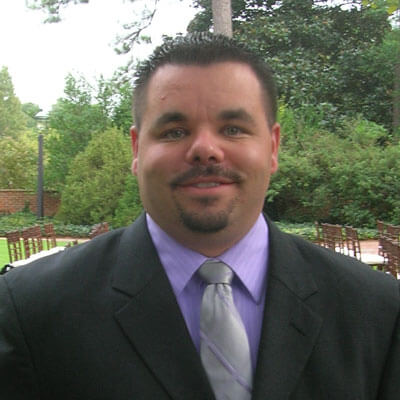 Dr. Ben knew from the second grade that he wanted to be a doctor, and all throughout high school, he wondered which specialty could possibly be best for him. He considered orthopedics, cardiology, and more, but ultimately couldn't find one that suited him. Unsatisfied, he left college early to enlist in the Marine Corps, where he ended up severely hurting his knee. After a month and a half in an immobilizer and countless visits to doctors, physical therapists, orthopedic specialists and more, his mom recommended he visit her own chiropractor. Fed up with the lack of results and remaining options, and freshly home from the military, he agreed.
Dr. Ben's results were fast and aggressive. Within two weeks of his first adjustment, he was able to walk without pain for the first time since his injury. Six weeks later he was able to play football again. At that point he knew there was much more to chiropractic care than he had expected. He knew he wanted to become a chiropractor, specifically on a mission to help people like him, hoping to recover but unable to find effective options.
Education and Certifications
Dr. Ben transferred to Logan College of Chiropractic from SUNY-Geneseo. He received both an undergraduate degree in Human Biology and his Doctor of Chiropractic from Logan.
Dr. Ben is also certified in the Graston technique, which is very helpful for the soft tissue issues prevalent in auto injuries. He is also currently in the process of climbing the classification levels of SOT (Sacro-Occipital Technique) Certification.
Curiosity Piqued
While receiving his education at Logan College of Chiropractic, Dr. Ben was always curious as to the why behind adjusting specific joints hundreds of different ways. His curiosity was sated when he learned about the Sacro-Occipital Technique, of which he quickly became a lifelong scholar. SOT is based on different indicators and tests that tell you which joint needs to be manipulated and from which area the problem is originating.
Through SOT, Dr. Ben is able to have a specific understanding of how to directly help your issues. He is able to positively affect change in extremities, improve axio-skeletal and cranial issues, and ease your visceral complaints.
Within SOT, there is a division called Chiropractic Manipulative Reflex Technique. Basically, this technique relies on the connection between nerve function and visceral function, which allows the doctor to work on a whole further expanse of issues such as hiatal-hernia, menstrual cramps, and poor digestion. Ultimately SOT exists to provide the doctor with the reason for and the source of your pain.
Dr. Ben is highly experienced with the techniques he utilizes at the Life Chiropractic and Injury Center office. We are confident that his highly specific skill set can aid you on your road to recovery!
EXPLORE CHIROPRACTIC »
Dr. Ben: The Guy That'll Help You Feel Better!
Dr. Ben has been a practicing Doctor of Chiropractic for 15 years, 12 of which have been dedicated to auto injury recovery.
When he's not adjusting, designing care plans, or furthering his chiropractic education, Dr. Ben can be found hanging out with his family. He loves spending time with his three children, playing golf with friends, and enjoying the pool on hot weather days!
Learn More Today
Dr. Ben has dedicated his life to helping his patients recover from trauma as quickly and effectively as possible. He is ready to help you regain the ability to do the activities you used to love and do with ease. Contact Life Chiropractic and Injury Center to set up your first appointment today!
---
Dr. Ben Haner | (240) 467-5600