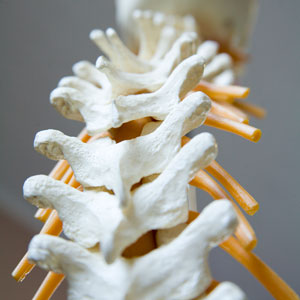 Chiropractic Care
Dr. Ben relies on a variety of techniques to help provide you with the most efficient, effective results available.
Dr. Ben will talk you through the techniques that he feels are right for you before agreeing on a care plan. He is also proficient and experienced with cranial manipulation for TMJ and headaches. Life Chiropractic and Injury Center also offers physical therapy, interferential high volt current therapy, ultrasound, intersegmental traction, and hydrotherapy. We also do therapeutic kinetic activities which involve stretching and therapeutic exercises.
We pride ourselves on offering everything you need for recovery!
Who We Help
In addition to auto injuries, we are also able to help with the following conditions:
Headaches
Jaw pain
TMJ
Extremity issues
Sports injuries
Menstrual cramps
Organ complaints
And More!
The Sacro-Occipital technique isn't a manner of adjusting so much as it is a manner of where to adjust. SOT is a system of indicators and reflexes that help determine dysfunction within the body. This technique provides the doctor with the ability to restore function to the affected area whether it's joint, nerve, organ, or cranial in nature.
SOT consists of four parts-manipulation, CMRT, cranial, and extremity, but all you need to know is that it basically operates as the big red arrow that points to where Dr. Ben can most effectively adjust you. Dr. Ben has 15 years of experience with SOT and he is always eager to stay up to date and knowledgeable about new advances and techniques!
Diversified is the primary manual technique that Dr. Ben uses to execute SOT manipulations. Diversified is a hands-on adjustment technique that involves the application of high-velocity, low amplitude thrust.
With the Diversified technique, Dr. Ben is able to move your joints back into their proper positions using the pressure of his hands.
CFD is a great choice for those recovering from disc injuries. CFD requires the use of a special motorized table that while elevate the patient's feet up and down. The doctor then applies pressure on the spinal level to help separate and distract the disc. This allows him to relocate the disc to remove disc bulges and alleviate spinal pain.
The Graston technique involves instrument assisted soft tissue manipulation. The doctor will use an instrument to realign the muscle tissue. This specific manipulation helps to remove adhesions and scar tissues from the muscles as they heal. The doctor will gently move, relax, and realign the muscles using the instrument. Scar tissue is very disorganized and immobile in nature so this particular technique reorganizes the muscle and increases mobility.
The Thompson Drop Table technique utilizes a pneumatic low-force mechanical table. This allows us to achieve better movement in the joints without putting too much stress on the patient.
The Activator technique is a very gentle, instrument assisted adjustment technique that is ideal for patients in a lot of pain. The activator allows the doctor to move the joint without putting too much stress on the patient.
Find Out More
Our precise, expertly executed techniques are chosen and applied specifically to help YOUR body heal as quickly as possible! Find out more about which option could be right for you by setting up an appointment with Dr. Ben. Contact Life Chiropractic and Injury Center at (240) 467-5600 for more information.
CONTACT US »
---
Chiropractic Care | (240) 467-5600