Auto Accident Care at
Life Chiropractic and Injury Center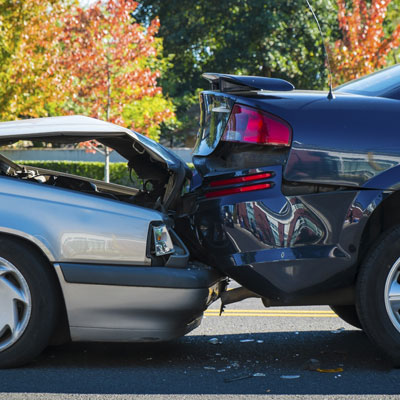 What Happened To Me?
Car accidents can cause all sorts of aches, pains, and strains, but typically what we see most is something called a quick stretch injury. This type of injury can cause micro tears in muscles, ligaments, tendons, joint capsules, and if severe enough, the intervertebral discs. If these soft tissues injuries are not treated properly, they can lead to issues like joint dysfunction and muscle imbalance which eventually turn into things like degenerative disc disease and arthritis.
This is why it is so important to address your symptoms immediately after your accident and also why it's important to get checked out even if you're feeling okay. A lot of these issues take time to present so nipping them in the bud will ultimately lead you to less overall pain and shorter recovery times.
Dr. Ben recommends that you try to begin treatment no later than two weeks after your accident. This will allow us to prevent side effects like disc disorders and arthritis from becoming a reality.
You don't have to wait until your case is settled, you're feeling better or your pain worsens, or you have fully figured out how your insurance works. Our practice is designed to specifically handle your type of case so we will happily guide you through the entire paperwork, recovery, and insurance process.
We highly recommend that victims of automobile accidents come to our office even if the ER or urgent care gave you a clean bill of health. Sometimes it can take up to two weeks before you even start to feel the pain, stiffness, and discomfort associated with your auto accident injuries. If you are still feeling pain from an accident that happened a while ago, don't be afraid to come in! Dr. Ben will still do everything in his power to get you feeling as good as possible, as fast as possible.
Recovery time can vary depending on your pain level and the mechanism of injury. For fender benders and bumps, we could get you feeling better in just 5-6 visits. But for big injuries in big accidents, recovery time could be much longer. Rest assured, however, that Dr. Ben empathizes with your pain and will work tirelessly to make your healing as efficient and effective as possible.
During recovery, we correct muscle imbalances-something that muscle relaxants and anti-inflammatory medications will not do-which create joint dysfunctions. If we don't correct those muscle imbalances, then the joint dysfunctions remain and ultimately lead to greater issues such as arthritis and degenerative disc disease.
Learn More About Your Options
Whether your accident was your fault or not, we still may be able to help you on your road to recovery! Contact our office at (240) 467-5600 to discuss whether we can help you without any out of pocket costs. Our specialized team is waiting to speak with you about your recovery options today!
CONTACT US »
---
Auto Accident Chiropractor Riverdale, Hyattsville,
College Park,

Takoma Park, Washington DC, Adelphi MD | (240) 467-5600