About Us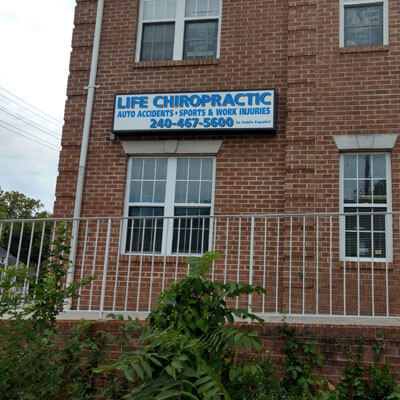 Our Practice Philosophy
Our practice philosophy is simple: We aim to get our patients back to their normal activities as quickly as possible.
Dr. Ben will listen to the setbacks you've encountered since your injury and design a personalized plan specifically engineered to fast-track your recovery and get you back to the life you love to live!
Managing pain on a daily basis doesn't have to be your new status quo.
Dr. Ben will create a care plan for your unique body, goals, and schedule, so that your recovery doesn't become a further burden on your life. We know firsthand how stressful car accidents can be, and how overwhelming the paperwork and recovery process can seem. That's why the Life Chiropractic and Injury Center office exists-to provide you with the care you need, at the pace you need, in a friendly, professional, and caring environment.
We Know We'll Get You Better!
Our office prides ourselves on being the "quarterback" of your recovery team. We work tirelessly to gather information from your insurance companies, other medical professionals you've seen, and your own firsthand experiences in order to help you provide your lawyers with meticulously detailed information that may be relevant to your case.
This may be your first accident and it may all seem overwhelming and confusion, but we've dealt with thousands of auto injury cases and genuinely want to help guide you on an easy path through yours!
MEET DR. BEN »
Find Out More Today
The Life Chiropractic and Injury Center office is driven by our desire to get you feeling better as soon as possible. Dr. Ben is your highly experienced and empathetic choice for whole body recovery, and often ends up providing long term wellness care for patients who love the optimal way their new body operates. Contact us at (240) 467-5600 today for a detailed assessment of what your care plan could look like!
---
About Life Chiropractic and Injury Center | (240) 467-5600